Check Out Our Latest Blogs, Updates, and News! 
Learn about what's going on at Palm Crest Resort and St. Pete Beach, Florida. 
White sand, salty ocean breeze, clear waters, and not a worry in the world. If this is what you find yourself daydreaming about while sitting at your desk, then it's time to start planning your beach vacation today.
You can't wait until your next beach vacation, when you can finally lay out on the warm sand soaking in the sun. However, planning a vacation can be a lot of work, figuring out transportation, accommodations, and activities. At Palm Crest Resort, we offer beautiful accommodations at an affordable price.
St. Pete Beach offers a variety of things to do for all ages and interests. The Sunshine City not only offers gorgeous beaches and warm weather, but also a rich urban area filled with tons of arts and culture attractions. Plan your ultimate family vacation this year at St. Pete Beach, and visit these awesome places!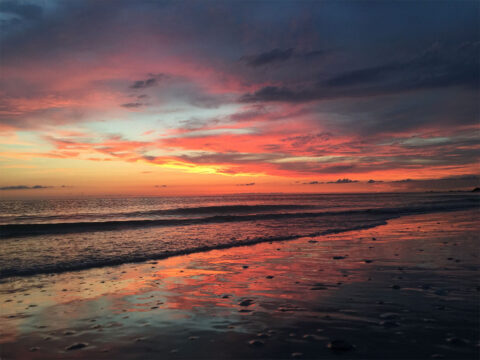 Enjoy the beautiful coastline, ocean waters, and pristine beaches of Florida, while also enjoying all the attractions, arts, and culture of a big city like New York or Chicago. St. Pete Beach, Florida has a little bit of everything to offer visitors of all ages!